The DE Group is one of Australia's most innovative privately-owned event companies with an impressive 25-year history of launching and sustaining new events. With a focus on the ownership and production of cultural, sporting and lifestyle events and festivals across Australia and overseas, it has extensive experience working nationally and internationally with Government and Corporate stakeholders and event partners. DE has now produced over 300 events globally.
In 2018, Definitive Events and GTR Events merged their event assets to create the DE Group. The consolidated group now delivers a broad portfolio of major National and International events within the following portfolio silos:
Our team of highly specialized professionals deliver a portfolio of quality cycling events which attract the world's best cyclists each year. Our established and continuing alliance with government and industry in delivering these events is a testament to the high standards we maintain at all times.
The Jayco Herald Sun Tour is Australia's oldest professional stage race. It is one of Australia's heritage sporting events, supported and revered by generations of Victorians.
For more than sixty years, the 'SunTour' has captured the attention of sports fans throughout Victoria. Riders from around the world compete in the Tour, with a long and distinguished list of past winners, and an honour role that includes Tour de France Champions Chris Froome and Sir Bradley Wiggins. Spirit of Tasmania Cycling Tour
The Spirit of Tasmania Cycling Tour is one of Australia's oldest and most prestigious national tours. First raced in 1930, the tour showcases the picturesque Tasmanian terrain with sweeping plains, epic climbs and coastal courses that challenge Australia's young riders of the future.
The tour is seen as the jewel in the National Road Series crown and has played a key role in identifying Australia's next top cycling names. For 38 years, tens of thousands of cyclists have hit the road in this legendary ride from Sydney to Wollongong. It's the largest community cycling event in Australia that raises money for people living with Multiple Sclerosis. The FedUni Road National Championships is the largest cycling festival in Australia annually. The festival of cycling including juniors, para-cyclists, club riders and professional cyclists battling for the coveted green and gold national championship jerseys.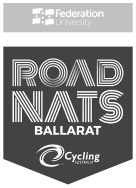 Cycling Australia Gran Fondo Road Nationals
Ride like a professional in the Federation University Road Nationals Gran Fondo Championship as part of the Federation University Road National's festival of cycling and. This mass participation ride lets you ride the same course that decides Australia's Road Race Champion, including climbing up the iconic Mt Buninyong. Giving people the unique experience of riding or running over the West Gate Bridge, the MS Melbourne Cycle and ½ Marathon is a truly amazing event. Whether you want to ride the 30km or 50km courses or run the Half Marathon loop from Flemington, there is something for everyone and the event is held to raise money for people living with multiple sclerosis. In EQUITANA, DE has built the largest equestrian festival in the southern hemisphere, held biannually in Melbourne and Auckland. Celebrating its 20th Anniversary in 2018, EQUITANA has grown into a showcase event for Australia's equine industry and is the one event that brings the entire industry together.
EQUITANA Melbourne brings you MORE of what you love, bringing the world of equine education, entertainment, exhibition and competition to the heart of Melbourne.

Live your passion for horses at EQUITANA Auckland. The world's best stars, educators and competitors are descending on Auckland to showcase their love and passion for horses, share their knowledge, tell their stories and inspire the equine community.
Outdoor Lifestyle Portfolio
Our team of event operations, commercial and marketing professionals deliver Australia's largest and richest freshwater fishing tournament and outdoor lifestyle festival. Establishing strong relationships with industry authorities, brands and big name anglers, this event represented and is well supported across the board.
Cast your way to $500k at GoFish Nagambie, Australia's richest freshwater fishing tournament and outdoor lifestyle festival. With a guaranteed $500,000 in cash and prizes up for grabs and a celebration of fishing with the festival, there's no place you'd rather be that first weekend in April

Geelong Outdoor Living Show
The annual Geelong Outdoor Living Show has got all the good stuff covered. Showcasing the latest range of caravans, camper trailers and motor-homes. If you want to go bush, there's plenty of camping equipment, accessories and gadgets. If you want to go overland, we've got 4-wheel drive equipment and if you want to get on the water, there's great boats on display.
DE has delivered on behalf of the Australian and New Zealand Governments, every ANZAC Day Commemorative Service at Gallipoli since 2005. Our team's passion and aptitude to deliver these international events to the utmost standard and to a quality that shows respect to the historical significance of the site.
Definitive Events is proud to be the contracted Service Provider of the Anzac Day Commemorations in Gallipoli, Turkey.
As the official Service Provider our role is to manage the operations and logistics of three services at Gallipoli on the 25th April. Anzac Cove Site, Lone Pine and Chunuk Bair.